jason broke our salad spinner (that we received as a wedding present!) like, a year ago.  we were still using it though, cause we're cheap like that.  and you know, it still worked most of the time.  but we eat a lot of salad and i was getting tired of pushing the top part together whenever i lifted the lid.
so this past weekend we FINALLY stopped by bed bath and beyond, and picked up a new salad spinner (with our $5 off coupon!)!  it's shiny and new and looks EXACTLY the same as our old one, even though it is 3 years younger.  yay!  hopefully jason won't break this one. 😉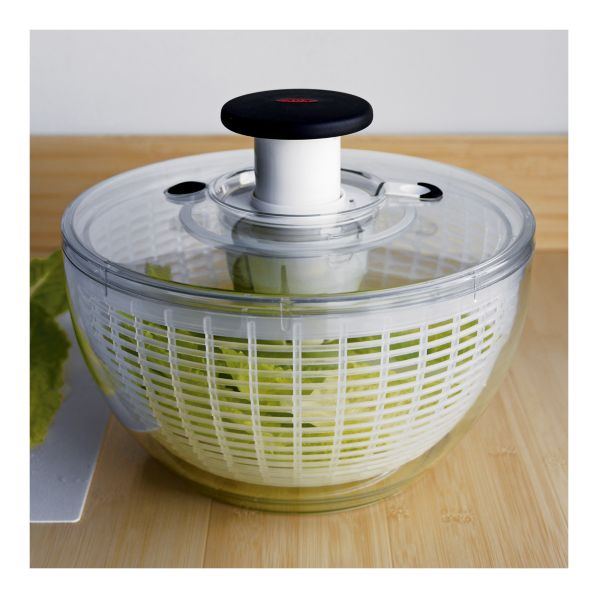 in other news, tomorrow is our dating anniversary.  jason and i officially started dating 7 years ago.  insanity?  yes.  what's MORE insane, is that in a week and a half, jason and i will be celebrating our 3 years wedding anniversary.  how has time passed so fast??